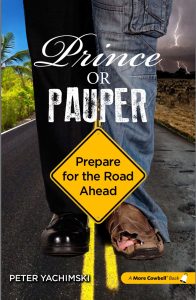 The American dream is in crisis. The vast majority of Americans will not realize the potential for financial security and life fulfillment that our nation's fathers intended. The following phrase from the Declaration of Independence is the birthright of every American:
"We hold these truths to be self-evident, that all men are created equal, that they are endowed by their Creator with certain unalienable Rights, that among these are Life, Liberty and the pursuit of Happiness."
However, attaining this birthright has become almost impossible for the vast majority of Americans. The reason? False education about the Economy, Money, how it works and how to make it work for you.
Many Americans live in what can only be described as Indentured Servitude … trading their precious lives and time for an income stream that has not statistically changed since the early 1970s.
The good news? Freedom is within the reach of every single American, of every single person no matter what their family, ethnic or educational background. They key? The right kind of education!
"PRINCE OR PAUPER" IS A SERIES OF BOOKS AND OTHER EDUCATIONAL TOOLS THAT STRIVES TO REPLACE THE MISINFORMATION PROPOGATED BY GOVERNMENT, WALL STREET AND MAINSTREAM SCHOOLASTIC INSTITUTIONS. OUR GOAL IS TO GIVE EACH AND EVERY PERSON THE TOOLS AND PERSPECTIVE THEY NEED TO MAKE A CHOICE. THE CHOICE TO PURSUE WEALTH AND PERSONAL FULFILLMENT … THE CHOICE TO BECOME A PRINCE INSTEAD OF A PAUPER.
STEP ONE IS REALIZING THAT A CHOICE MUST BE MADE. THERE IS NO MIDDLE GROUND. IF YOU DO NOT ACTIVELY AND INTENTIONALLY MAKE THE CHOICE FOR YOURSELF … IT WILL BE MADE FOR YOU … AND YOU MAY NOT LIKE THE RESULTS.
WE INVITE YOU TO LEARN WHAT IS NEEDED FOR YOU AND YOUR FAMILY. WE INVITE YOU TO REALIZE A LIFE OF "LIBERTY" AND "THE PURSUIT OF HAPPINESS".
BECOME A PRINCE, NOT A PAUPER.