Wealth & Personal Fulfillment through Unique Education
A Different Approach to Wealth, Money and Happiness
At the time of publication of "Prince or Pauper", the average American income is less than $53,000 per year and 50% of Americans earn less than $33,000 per year with the vast majority of the wealth held by the top 1% of Americans. Only about 5% of Americans earn more than $150,000 per year. Everywhere that we turn, programs, tools and education are made available to help those already in the top 2-4% earn and keep more of the money. This author's contention is that the national economy is not significantly improved when the wealthy become more wealthy, but can improve dramatically when the bottom 80% of Americans are helped to move up to the next income tier, creating a larger pool of disposable income … in essence, strengthening our shrinking middle class. This book is written for the 80%-90% of Americans who earn less than $100,000 per year. This book is published with the explicit mission to equip and help each and every American move upwards to the next economic tier or higher, to become a Prince instead of a Pauper.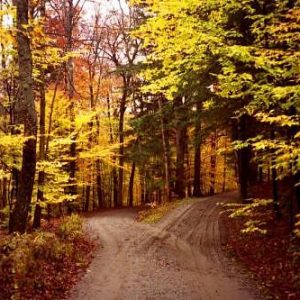 The Road not Taken (by Robert Frost):
Two roads diverged in a yellow wood,
And sorry I could not travel both
And be one traveler, long I stood
And looked down one as far as I could
To where it bent in the undergrowth;
Then took the other, as just as fair,
And having perhaps the better claim,
Because it was grassy and wanted wear;
Though as for that the passing there
Had worn them really about the same,
And both that morning equally lay
In leaves no step had trodden black.
Oh, I kept the first for another day!
Yet knowing how way leads on to way,
I doubted if I should ever come back.
I shall be telling this with a sigh
Somewhere ages and ages hence:
Two roads diverged in a wood, and I—
I took the one less traveled by,
And that has made all the difference.
Help for All Americans
The American Dream—with its promise of a predictable life path of college, career, pension, and retirement—is in peril. Successes that are dependent on systems and programs set up by Uncle Sam and higher education may not be able to deliver on their promises. In Prince or Pauper, Peter Yachimski blends a sweeping historical perspective with incisive economic commentary and insights from his financial advisory practice to debunk myths and open a door to your personal success, including:
How to identify the #1 enemy of your financial health—and the practical steps you can take to beat Big Government and Big Business at their own game.
What the legendary princes of American commerce—such as Carnegie, Vanderbilt, and Rockefeller—did to thrive during tough economic times…and how you can use the same strategies to change your own destiny.
Why everything you probably believe about assets, liabilities, and portfolio diversification is probably wrong—and how you can realign your educational paradigm to your advantage.
How changing your perspective, thinking, and attitude—and the way you use your so-called spare time—can dramatically improve your future financial prospects and overall happiness.
In an era with daunting challenges facing national and local governments as well as home budgets, Yachimski ultimately offers a resounding voice of hope: You don't have to be born into wealth to become a prince—and you can free yourself from misinformation and avoid the ever-present traps that lead down the road of the pauper, starting today!